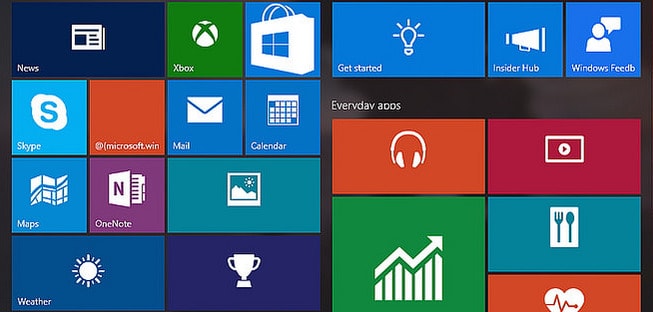 Last fall, Microsoft released a major feature update for Windows 10. The release came out in October and was rolled out in waves across PC's throughout late 2018, so you may have seen the update notification in your PC in November or December.
This wasn't just one of those boring updates with only security patches or back-end improvements, this one was user-focused and also brings some functionality to Windows that Mac users have had for a while.
One of the things abcd TECH does for our clients in Wichita, Derby, Mulvane, Newton, and the surrounding areas is to help streamline technology and empower you to get the most out of your tech. Through technology classes, custom setups, and repairs and maintenance plans, we can keep your devices optimized for work, play, or connecting with loved ones.
If you haven't yet explored the cool new things that the recent Windows 10 update has to offer, we've got a primer below to help you hit the ground running.
New Features in Windows 10 to Make Your Life Easier
One theme that we noticed right away since we work extensively with both Mac and Windows computers and devices is that this update evens the playing field in certain ways, incorporating features, like phone texts to your computer, that Mac users have had for years.
The typical American spends nearly 4 hours a day on computers, tablets, and mobile devices. (New York Post)
If your job requires you to work on a computer all day, the hours you're spending in front of a screen are even higher. Knowing how to get the most out of new features can increase your productivity and save you tons of time both at work and at home.
Here's what to look for (and play with) in the recent Windows 10 update.
Send Text Messages from Your Computer
Tired of "one finger typing" on that tiny smartphone screen? You can now connect your PC and Android phone in a new way. Using the Your Phone app on your computer you can send and review text messages right on your desktop or laptop. You need to be using a mobile phone running Android 7.0 (Nougat) or later. They haven't yet enabled this for iPhones, but hopefully that's coming.
Screenshots Just got 100-Times Better
With their new screenshot capability, Windows just upped Apple in the screenshot department. On Macs, you've been able to use a keyboard command for years that allows you to draw a rectangle on your screen to save an image on your desktop automatically. Windows went a step farther increasing their screenshot functionality.
If you want to take a screenshot of any area on your screen, just hold down key combination Windows logo key + Shift + S. This will bring up the Snip tool allowing you to draw a rectangle over the area you want to capture, then it automatically brings your shot into Sketch, where you can either save it as is, or add text or other markups before saving.
Instantly Make Your Screen Easier to Read
No one likes having to squint at the computer trying to read small text or images. The Magnifier feature in Windows 10 easily makes words and images larger on your screen. Just press the Windows logo key + Plus sign to turn it on and turn it off with Windows logo + Esc.
See Recent Android Phone Photos on Your PC
Another mobile/PC integration upgrade is the ability to see the 25 most recent photos that you took on your Android phone right on your computer. No more having to email them to yourself or figure out how to transfer them. You an easily pull up the Your Phone app that will automatically display your recent smartphone photos and allow you to easily drag them into an email or social media post.
Cloud Clipboard Allows Copy/Paste Across PCs
See something cool on your computer and want to share with a loved one? The Cloud clipboard makes the copy/paste function transferrable across devices. Select the windows Start button, then go to Settings > System > Clipboard. The toggle allows you to turn on Clipboard and Sync across devices. Using keyboard combination Windows logo key + V allows you to see a full clipboard history.
For Those that Like to Work in the Dark
If you like having a dark background, you'll appreciate the new ability to use dark mode on file explorer in Windows 10. The functionality is also extended to apps. Go to your Settings > Personalization > Colors, then toggle light or dark under "Choose your default app mode".
Schedule a Training Session on Windows 10 Updates Today!
Need some help getting your Android phone and PC connected so you can enjoy the texting and photo sharing features? Would you like a step by step on using the new Snip to Sketch tool? Just call abcd TECH!
We have family-friendly hours Monday-Saturday from 9AM to 8:30PM and can help you start using all those cool new features in just one session.
Schedule a session through our contact form or by calling 316-768-7832.