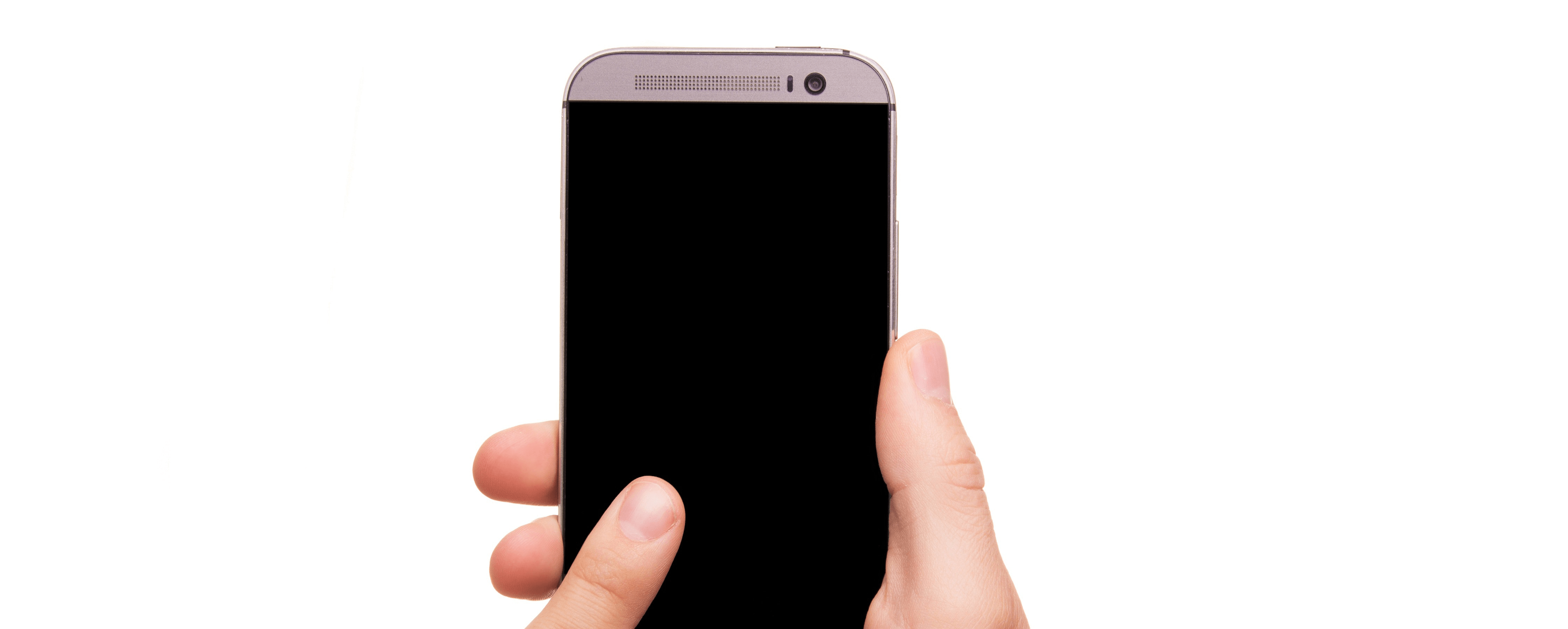 Smartphones have become an increasingly vital part of our lives. It's a "pocket computer" that we use for much more than just phone calls. These devices have turned us into great photographers and social butterflies, and even give us directions to the nearest McDonald's when we ask.
Choosing a new smartphone is kind of like choosing a new car, you want to make sure its features fit your lifestyle and that you're going to be happy with it for several years.
At abcd TECH, we help our clients get the most out of their mobile phones. We personalize smartphone settings and teach clients how to use shortcuts to make using their phone even easier. We also give them advice on the latest models, so they can make an informed decision before buying their next smartphone.
We thought we'd share our best information and advice in this abcd TECH Smartphone Buyer's Guide. Learn about the latest models and features, and what you should look for when comparing the different smartphone models.
If you've been wondering about upgrading but unsure if it's worth the money, read on to find out what you should look for and what the newest phones have to offer.
What Should You Look for in a Smartphone?
When you're going to be toting something around everywhere and using it often, you want to make sure it's going to make your life easier, not more difficult.
It seems we are all spending more time with our smartphones, so much so, that Apple released a screen time monitoring function in its latest iOS release.
The average person spends just under 3 hours a day on their mobile device. (comScore)
With so many different features and styles, what things should you look for to help narrow down the smartphone choices? Here are a few key points to use for a comparison.
Phone/Screen Size
You can get a giant phone that also has a nice big screen, but how is that going to be when you try to put it in your pocket? Some people really like the larger phones, while others find them a bit too big to easily hold or carry around.
Whatever your preference, the size of the phone and screen is one of the first things you'll want to consider.
Operating System
Are you a Mac or Windows person? While the type of desktop or laptop computer you use doesn't necessarily have to dictate that you use the same operating system on your phone, it sure makes integration and file sharing a whole lot easier.
Battery Life
Something that can quickly get on anyone's nerves is if a phone has a short battery life. You'll want to check the phone reviews to find out which have the longest battery life, and also if they shorten the life of older models (like Apple's admitted doing in the past for older iPhones).
Useful Features
While that Android feature a while back of sending files between phones by touching looked cool, you'll notice it hasn't been advertised in a few years. When choosing the right smartphone, don't just look at the features meant to dazzle you, look at the ones that will actually be useful to you on a daily basis.
Storage Space
No one wants to get an alert that they're out of space when they're downloading that new favorite song. If you have a lot of photos, videos, and music on your phone, then you'll want to make sure it has the storage space to keep up. If you don't store a lot and want to go for a lower price, then opt for a model with a little less space.
Latest Smartphone Models and Features
Now, let's take a look at some of the latest smartphone models out there and what they have to offer.
iPhone XS and iPhone XS Max
Display Size: 5.8 inch (XS) and 6.5 inch (XS Max)
Longer battery life, about 1 hour more "on screen" and 5 hours "off screen"
Faster processor speed
Portrait mode and ability to adjust depth
Faster face ID recognition
A 512GB option for a lot of storage
Price starts at $999
Google Pixel 2 and Pixel 2 XL
Display Size: 5 inch (2) and 6 inch (XL)
Up to 7 hours of battery life after a 15-minute charge
Comes with Android Oreo operating system
Lookup facts about what you see with Google Lens
Faster fingerprint sensor
Up to 128GB storage, with unlimited cloud storage for photos
Price starts at $649
Microsoft Lumia 650 and Lumia 950 XL
Display Size: 5 inch (650) and 5.7 inch (950 XL)
USB-C fast charging and longer battery life
Use with an external monitor through Microsoft Dock
Sensor to reduce motion blur in photos
One-click Office 365 set up
16GB storage that's expandable via microSD card
Price starts at $199
Samsung Galaxy S9 and Galaxy Note9
Display Size: 5.8 inch (S9) and 6.4 inch (Note9)
"All-day" battery with longer life
Infinity screen (goes to edge of phone)
Includes S Pen with remote control
Dual aperture camera
Up to 512GB of expandable storage
Price starts at $619.99
Get Your New Smartphone Customized Just for You!
Once you've chosen that new smartphone, how would you like it customized just for you? abcd TECH can transfer all your photos, apps, and data from your old phone to your new one and customize the settings for you.
Give us a call anytime (we have evening hours!) at 316-768-7832 or contact us online.