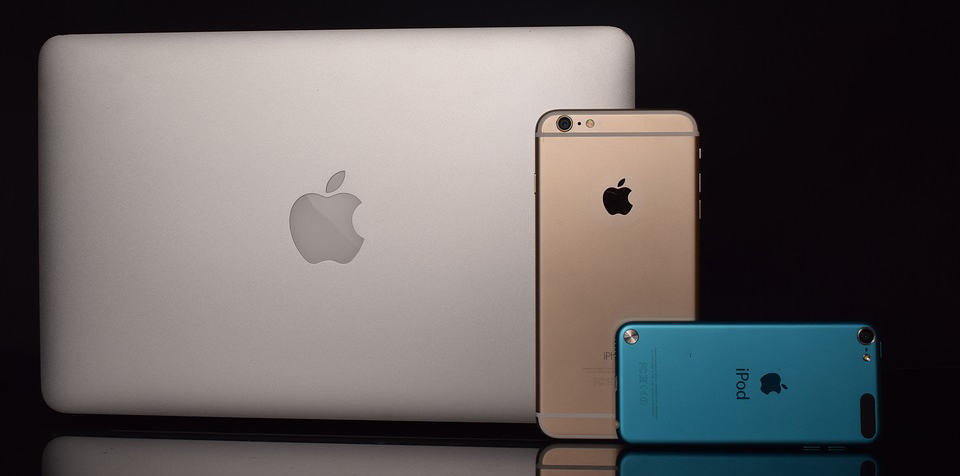 The launch of new Apple products has always been a major consumer event to watch ever since the first iPhone came out in 2007. Apple has definitely led the way in tech gadgets that make people's lives easier and are fun to use.
Besides the iPhone with touch screen, other cool, innovative products they've pioneered include tablets and wearables like the Apple Watch. And when it comes to their computers, the iMac and MacBook have continued to be popular for their trouble-free performance and operating system.
However, not all IT support shops have experience with Apple and Mac products. But at abcd Tech, we're Apple experts! We work on and teach classes for all types of technology, including Windows, Mac, iPhone, Android, and devices like smart TV's and printers. It's our goal to make technology easy and remove tech anxiety.
A question we get all the time from clients is, "What new Apple products and capabilities are coming out next?". We have to admit, it's exciting when a major new update or Apple product comes out. Some have significant positive impacts on health and wellbeing, like the recent Apple Watch 4 that can monitor heart rate.
So, what is on the Apple horizon that you may want to get excited about? We've done some "top secret" research to bring you a sneak peek.
Apple's Rumored "Coming in 2019" Things to Watch For
Of course, until something is actually launched, products and timing are always subject to change. But these are some of the rumored upcoming products and product enhancements expected this coming year.
And of course, once they're out abcd Tech can help you with personalized tech setup or training for any of them!
Graphics & Drawing Tools for iPad
This first expected new product is a big app addition to the iPad for anyone that works with photos and graphics. According to Apple, Adobe's popular Photoshop CC photo editing software will come to the iPad in 2019, but that's not all that artists can look forward to. Another app launching in the new year for iPad is Project Gemini, an app designed to accelerate drawing and painting workflows.
Apple Streaming TV Service
Now for a biggie, a much-anticipated streaming television service. Streaming entertainment services seem to be the next evolution of how we consume television and other entertainment. Apple is jumping in to compete with the likes of Netflix, Hulu, and Amazon around the same time as Disney (who also has a new streaming service upcoming).
It's rumored that Apple will launch their new TV streaming service in early 2019 and that it will be available on all Apple devices. There is also rumor of a possible "Fire-stick" type of device that can be plugged into a TV's HDMI port.
New Mac Pro
Apple has hinted at bringing out a new more advanced Mac Pro in the coming year. It's described as having a modular, upgradable design and high-end pro display. Not a lot of information from Apple has been put out about it yet, but the last Mac Pro update was in 2013, so it's about time for an upgrade and a launch is expected in the new year.
iPad Mini
For those that are fans of the compact iPad Mini, a new version is expected sometime in 2019. It's anticipated to have an upgraded processor along with a lower priced panel. The latest version is the iPad Mini 4, which was launched in 2015. The iPad Mini 5 is expected to feature a larger screen with less space taken up by the framing around it.
AirPower Charging Mat
The AirPower charging mat was highly anticipated in 2018 after being mentioned at the September launch event, but it was speculated that it just wasn't ready for prime time yet, so the release hasn't yet happened.
AirPower is a wireless charging pad that can simultaneously charge three Apple devices:
iPhone X/8
Apple Watch
AirPods Case
Everyone is still waiting and watching to see if it's launched in 2019.
AirPods 2
Speaking of AirPods, the 2nd generation is expected to be launched in 2019. These popular wireless Bluetooth earbuds were first launched in 2016. Expected updates are the wireless charging capability to work with AirPower, a redesigned case to support higher thermal requirements, and a wireless chip to enables the "Hey Siri" voice commands.
New & Enhanced Apple Maps
Apple has been working hard to completely rebuild their maps (and compete with Google's maps), and some parts of California already have their enhanced versions. These improved maps are designed to include better road networks and information for pedestrians along with more detail on:
Vegetation
Building shapes
Beaches
Gardens
Swimming pools
Sports areas
Other geographical features
Their improved maps are expected to be rolled out in the U.S. in the coming year, and other countries after that.
Need Personalized Apple Tech Service?
Whether you'd like to have a new Apple Watch set up and connected to your other Apple devices or need a primer on the new iPhone XS, abcd Tech can help! We work with seniors, professionals, busy moms & dads, and have a passion for streamlining tech to make it work for your lifestyle.
We're here when you need us, and even have evening hours. So why not give us a ring the next time you have an Apple (or Windows or Android) question? Call us at 316-768-7832 or contact us online.